In 2020 I adopted a new BIG puppy. Yes, I did the "adopt a puppy" thing.
I was a new puppy owner, but technically I was already a dog owner.
I already had 2 chihuahua mixes, but they were 6 & 7 years old at the time of my new puppy adventure.
The puppy I re-homed, as in we are the re-home, is a GERMAN SHEPARD/CHESAPEAKE BAY RETRIEVER/HUSKY MIX.
Suffice it to say, he is a BIG, no, HUGE dog. When he stands on 2 feet he is 5 feet tall. 
What I did not understand, as a dog owner, is how important socialization is. My chi/blue heeler mix has the herding instinct. He thinks he's the boss, because of his breed. He is very strong-willed and i admit, because of his size we never worried much about it.
Thankfully, our new big dog, is not aggressive but he still can hurt our small alpha dog, "Jonesy the herding dog" even with playing or guarding his food.
Suffice to say that our new blended dog family needed better parents, and we called in a trainer to help us. 
After changing to leads and pinch collars, as well as working with a buzz collar so Jonesy doesn't bully Tank..
A year later we have dogs who do not bother the other dog when eating or bully the other dog off of an area. Tank is very gentle.
Of course, we still are careful to feed them in separate areas and to make sure Tank doesn't get carried away with playing with Jonesy. Jonesy the dog who doesn't know he's small. 
I'm sure many can relate to the small dog syndrome and the big mellow yet playful dog. 
A year later I still use the socialization checklist and other pages from this puppy planner.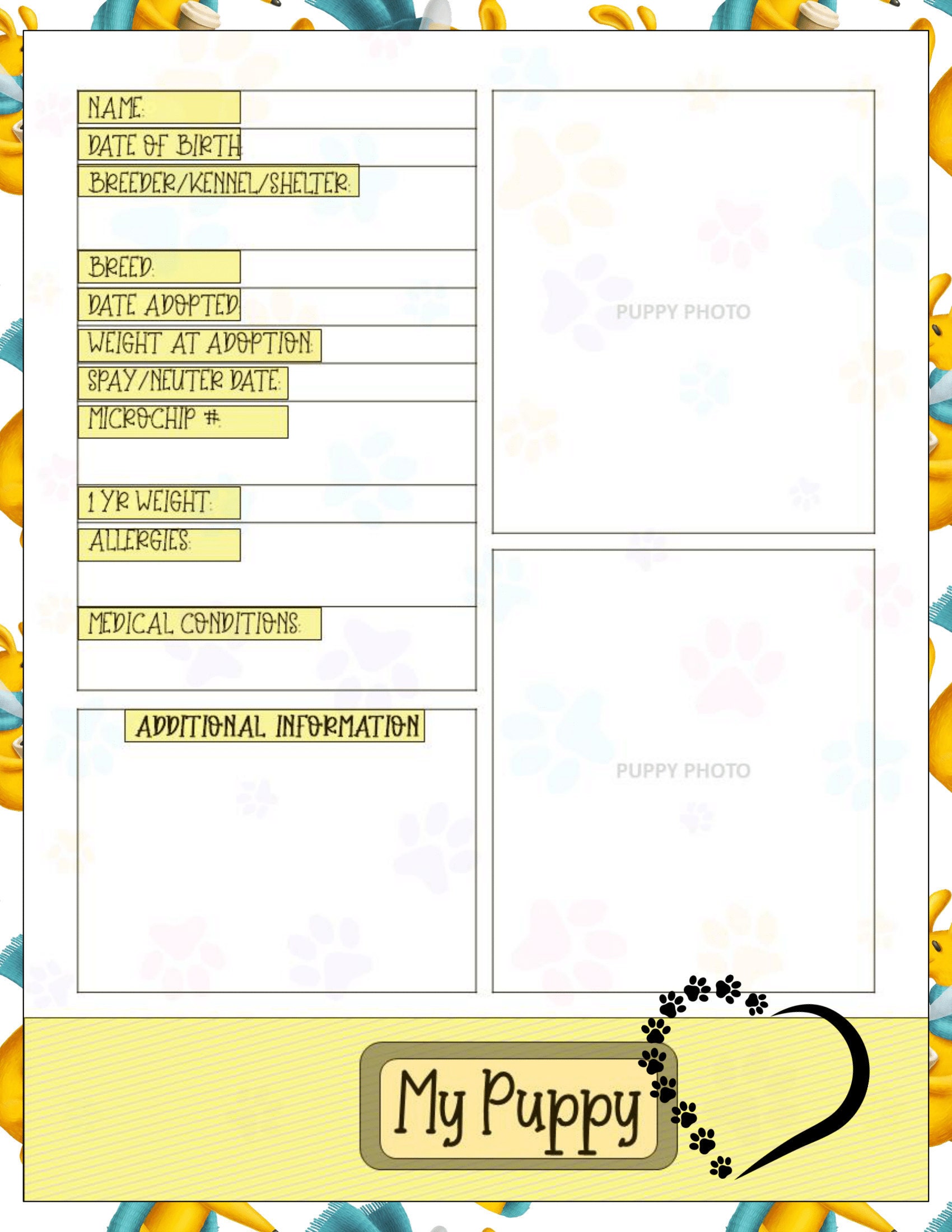 Puppy Planner for New Dog Moms
I will say that there are other puppy planners, but as a multiple family dog owner I added extra "adult pages". This is because these pages are easier for quick referral and with 3 dogs there is a lot to keep track of! Also, once Tank hit the year mark it's helpful to get all the dogs "on the same page", pun intended.
I wish you the best with your pup or pups! My dog family is very much like a real family now that my kids are gone. Same but different.
Also, let me know if you have ever blended different dogs into a cohesive herd? I am interested in hearing others experiences.