This is the newest edition of my Valentine's Day Kawaii dogs and cats theme. 
The theme includes a printable Valentines Day pink and blue bookmark set, 
Valentines Day white & red bookmark set,
a printable Valentines Day bookmarks to color set,
And 5 pages of these Valentine's Day pugs and kittens design coloring pages.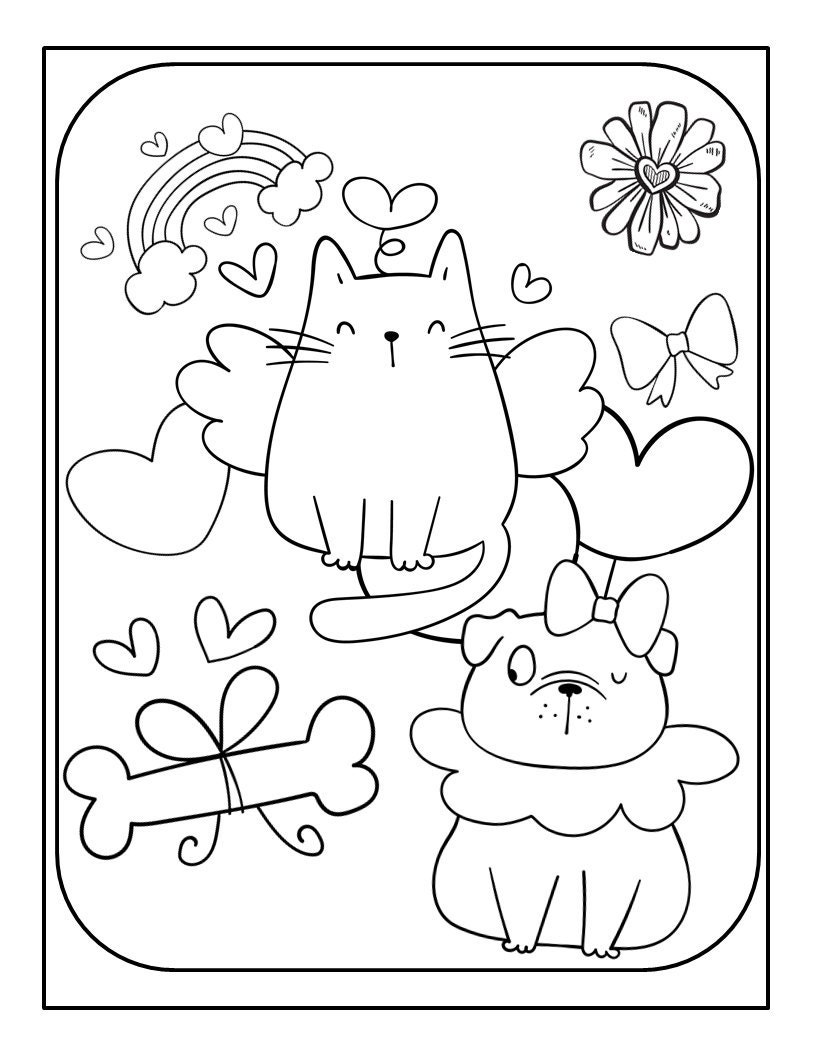 Of course, *I* think you can provide these fun dog and cat coloring pages year-round, but the pages are definitely great to add to any Valentine's Party, in the classroom or at home.
Check out all of the Valentine's Cat and Dog Valentines stuff here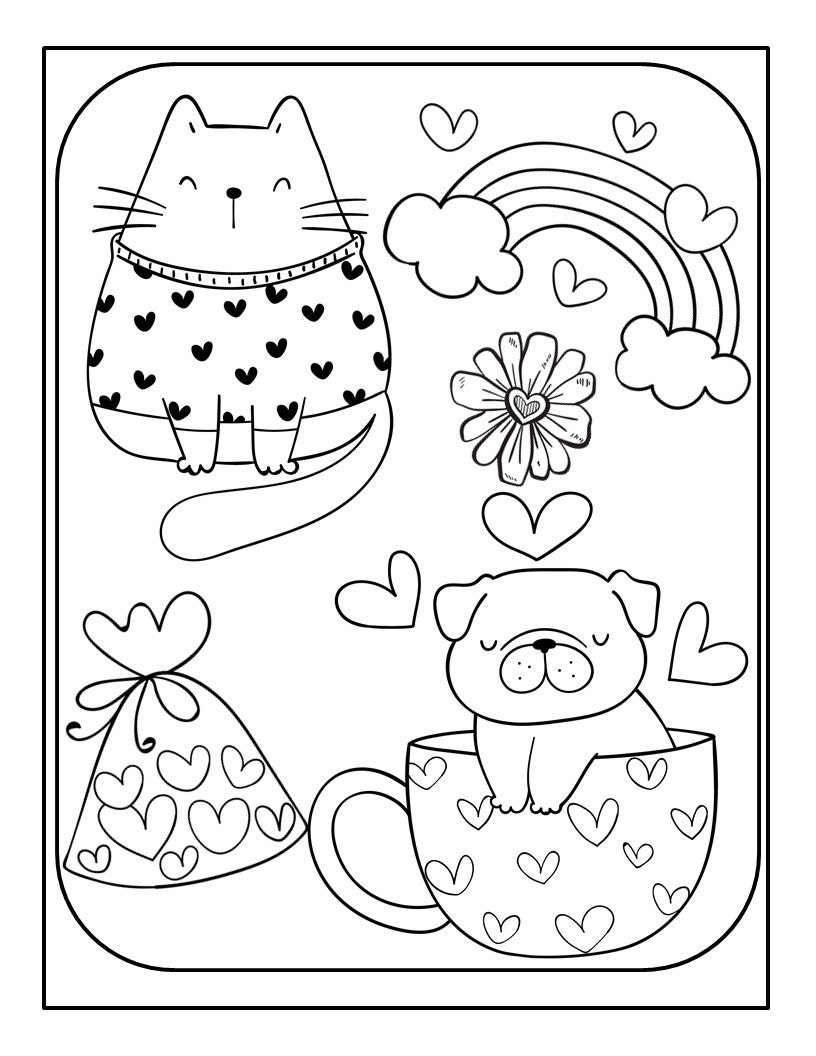 Check out all Five Valentines Day Coloring Pages here
Wishing you wellness and kindness