Bingo is one of my favorite kid activities because I can play it with the kids, and all the kids of different ages and skill levels can play it together.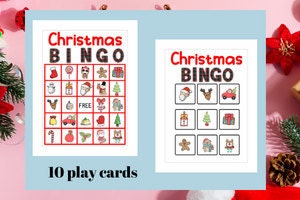 I made the Bingo activities pack with the same idea in mind. The 2 scavenger hunts are for pre-literacy and reading kids.
Kids have a great time with these roll and color games. We use an oversized foam die, no looking for a tiny fall die!