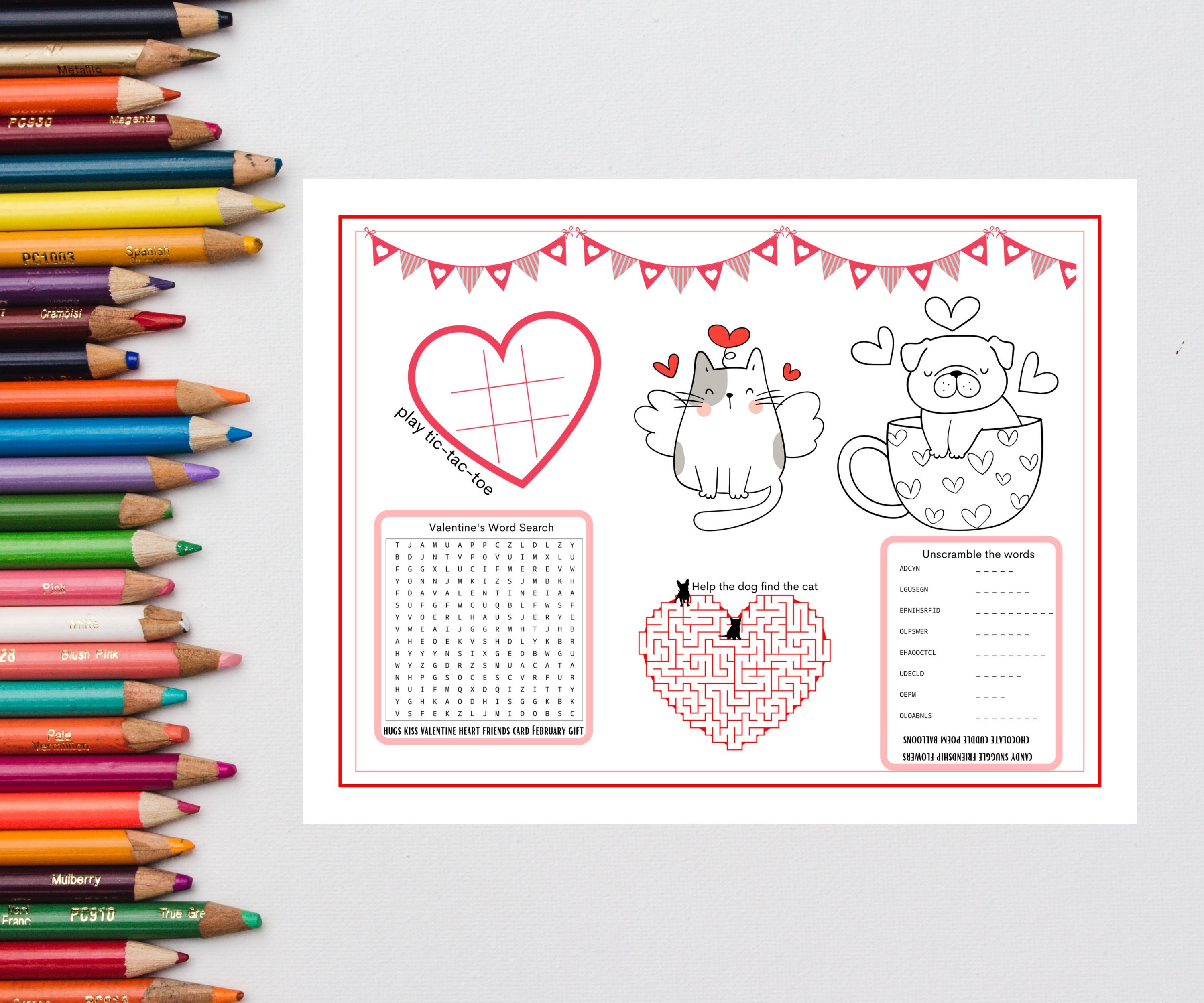 Use this fun placemat during a Family Valentine's Day dinner. Daycares, Preschools, or Educational settings can use this placemat for meals or snack time. No prep, easy to print and use.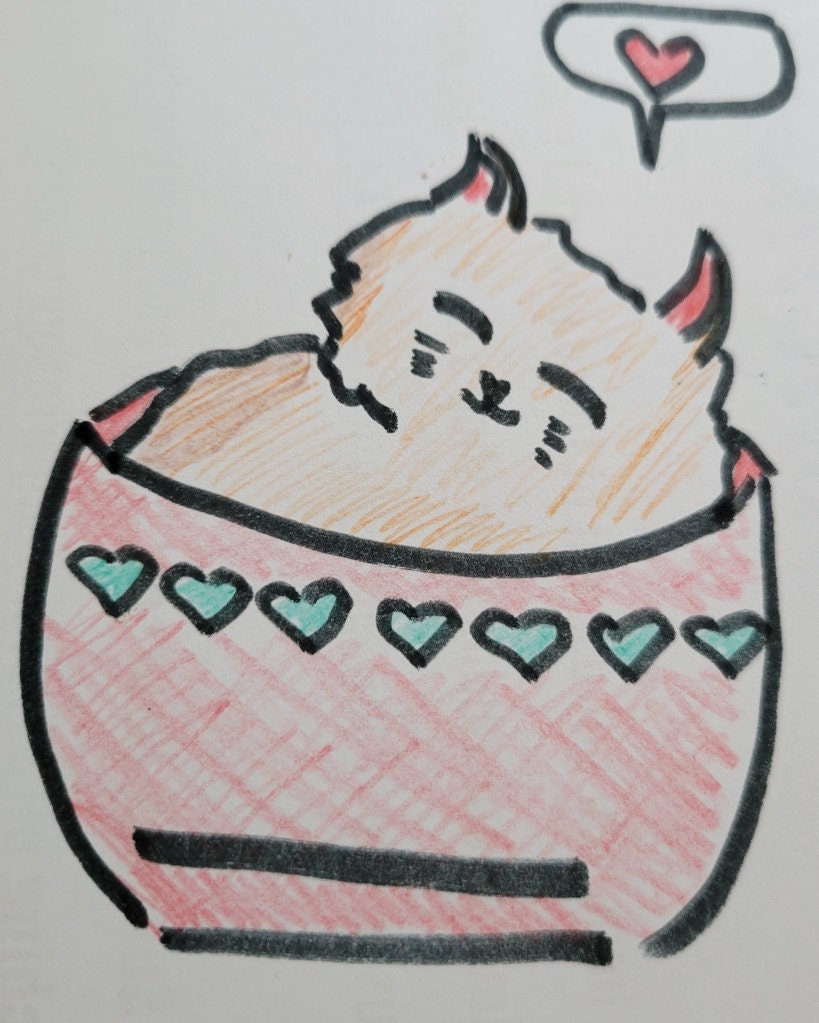 I teach how to draw this cute cat in a cup, for a Valentine's Day card, in a YouTube video.  Even young learners who are building fine motor skills can draw this because the lines are easy. Straight lines are hard to draw, curved lines of the cup aren't as much of a challenge. The cat is made up of wiggly lines. Children can draw this on a folded piece of paper and make a Valentine's Day card for someone they love.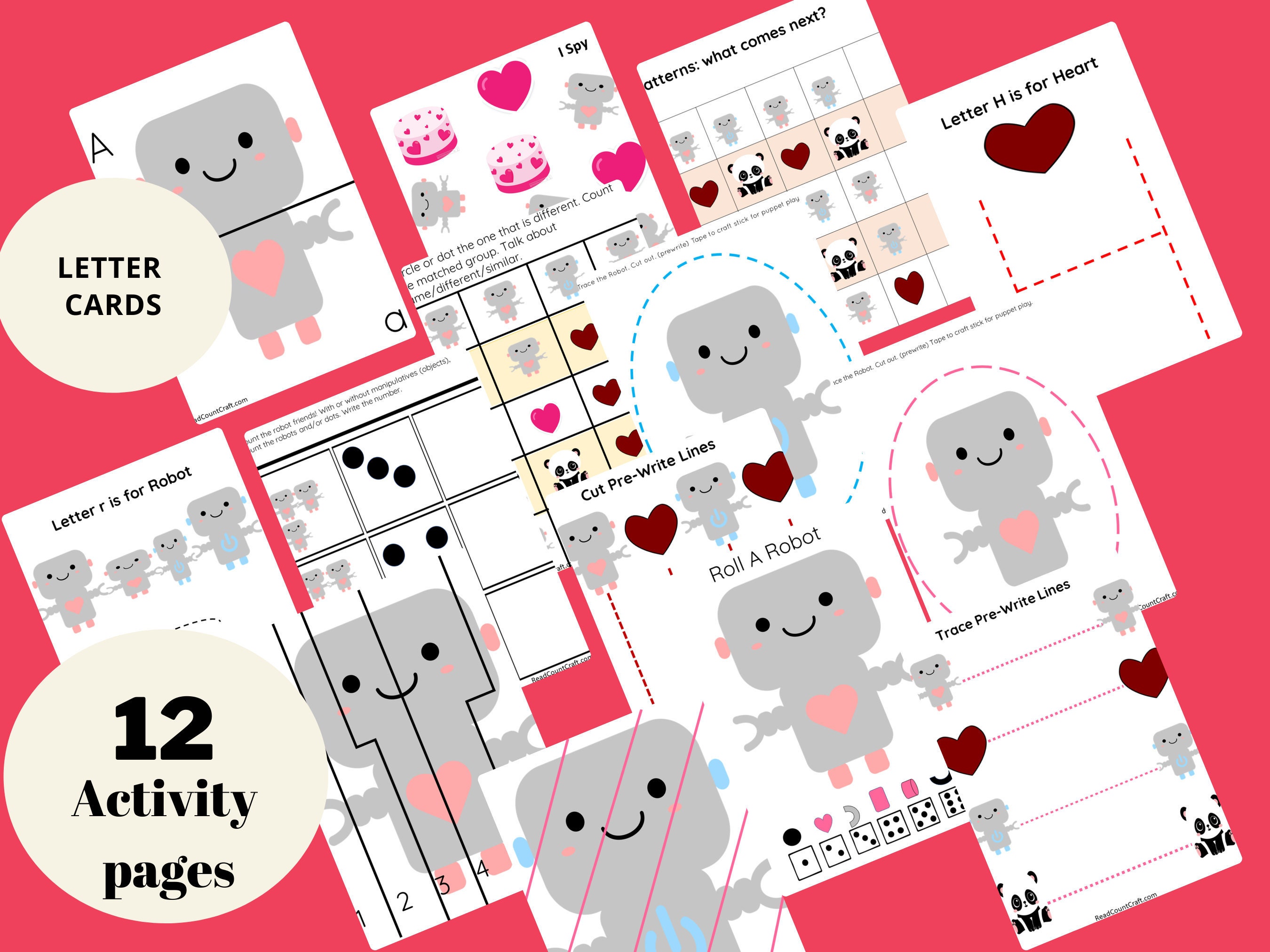 Preschoolers can practice line drawing, size differentiation, number recognition, and puzzles. Included in this free printable pack is the Roll A Robot Game. I came up with this game, as an activity for all the kids in my daycare. The kids were 2.5 years old to 8 years old. They all loved playing this game because it's very interactive with drawing symbols. The older kids helped the younger kids, and the younger kids would observe and copy the older kids. This is fun to play as an adult with a child too.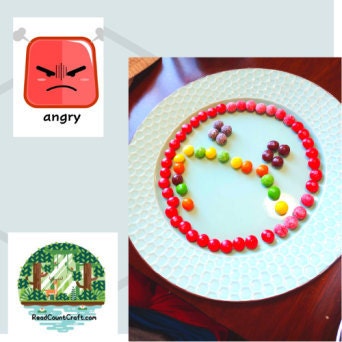 How to do this activity: Read the recommended books to introduce and discuss emotions. Then,
Use the free printable cards, pull a card, and recreate that emotion with Skittles.
This is a hands-on activity that helps children express and discuss emotions.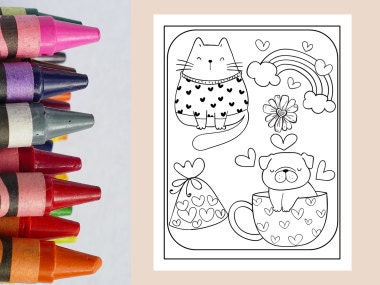 Any of these activities build skills while having fun for young learners. I used the entire month of February to discuss kindness and emotions. The Skittles activity is an "extension", i.e. associated activity of Valentine's Day. Talk about kindness and love for animals, and how to treat pets kindly- with the coloring pages activity. Toddlers learn their first lessons of empathy through action, and pets or animals are a hands-on way to understand what kindness "looks like".
Finally, don't be in a rush to do every activity on Valentine's day. Use the entire week or month. Adults tend to be very wrapped up in "time" for celebration. Kids aren't like that because time is a man-made construct. So you can use these activities all month, or year.