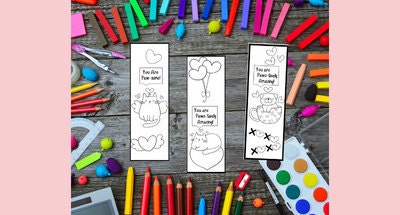 As a mom and an educator, I prefer , because :
They are unique, it's less likely another child in my town will have the same ones.
They are economical for the quality.
I don't have to go to the store and find the store is out of the valentine cards I want.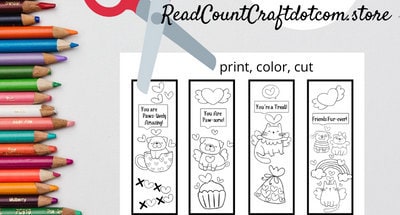 As a mom and an educator, I prefer Valentine's bookmarks over cards.
Honestly, my kids/students receive a lot of fun/sweet cards but once Valentine's day is over, the cards just sit in a pile until mess or tossing out occurs. because I like the facts :
Bookmarks can be used over and over 
Bookmarks inadvertently promote Reading.
When my Gen-Z kids were in school, there wasn't a set of valentines bookmarks offered anywhere to buy.
 Check out the I also offer a printable . 
May you have a Valentine's Day full of kindness and love